Designed and made in Italy, FARO offers dental professionals a range of highly precise and robust lab scanners, and options that allow you to spend only what you need.
FARO Lab Scanners
EASY:
Perfect as an add-on scanner to permit for extra capacity, or as a cost-effective starter unit where the plan is to focus strictly on crown, coping and bridge manufacturing, or denture scanning.
SMART SMALL & SMART BIG:
Add precision and extra standard features for those with more complex scanning requirements such as implant work. Opt for the Smart Big where being able to scan a full-size articulator is a priority.
DELUXE:
The best value offering. All the features of the Smart Big plus colour scanning and extra standard modules.
NEWAY:
Fastest scanning speeds and unique design, coupled with the most recent software interface.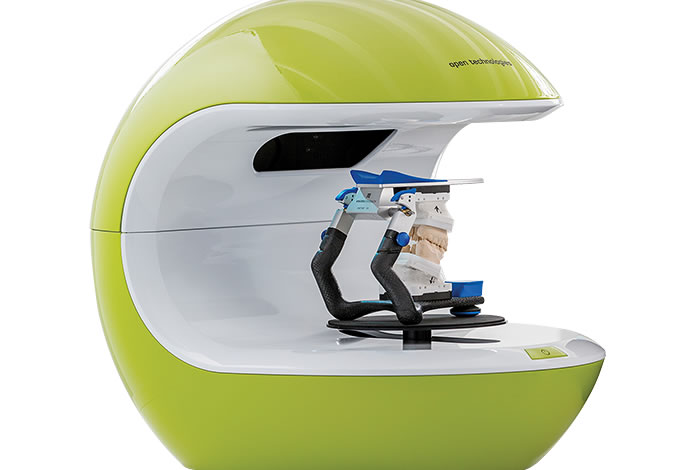 All FARO scanners come with:
ZERO annual hardware fees
ZERO annual scanner software license fees
ZERO annual maintenance fees
SEAMLESS integration with excoad Dental CAD
FREE lifetime scanner software updates and upgrades
ONE year warranty
| | | | | | |
| --- | --- | --- | --- | --- | --- |
| Working Strategies | EASY | SMART SMALL | SMART BIG | DELUXE | NEWAY |
| Guided mode | Included | Included | Included | Included | Included |
| Expert mode | | Included | Included | Included | Included |
| Models/Dies scanning | Included | Included | Included | Included | Included |
| Implants scanning and positioning | | Included | Included | Included | Included |
| Impression scanning (with Model Base Design) | | Optional | Optional | Included | Included |
| MultiDie 9 elements strategy | | Included | Included | Included | Included |
| Removable frameworks strategy | Optional | Optional | Optional | Included | Included |
| Orthodontics strategy (with Model Base Design) | Optional | Optional | Optional | Included | Included |
| Articulator scanning | | | Included | Included | Included |
| Dynamic articulation module | | | Optional | Optional | Optional |
| Concept Quad module | Optional | Optional | Optional | Optional | Optional |
| Reference Rim | Optional | Optional | Optional | Optional | Included |